Our vantage point
Our ESG tech 'by design' offerings & engineering solutions help businesses, societies, and the planet flourish. Our 'Sustainability First' continuum helps accelerate our client's journey from being conscious to becoming purpose-driven to be a catalyst for their domain. Our green tech and sustainable intelligence services and accelerators helps our clients to systematically manage their ESG narratives and capitalize on the latest trends.
Our ESG services offering are designed to help clients with enterprise ESG activation, responsible and circular supply chain, sustainable intelligence, and risk and controversies management.
We endeavor to be a trusted digital transformation partner to our customers, while being a socially and environmentally responsible organization. We are convinced that this combined focus on growth and sustainability is the way to build long-term value for all our stakeholders.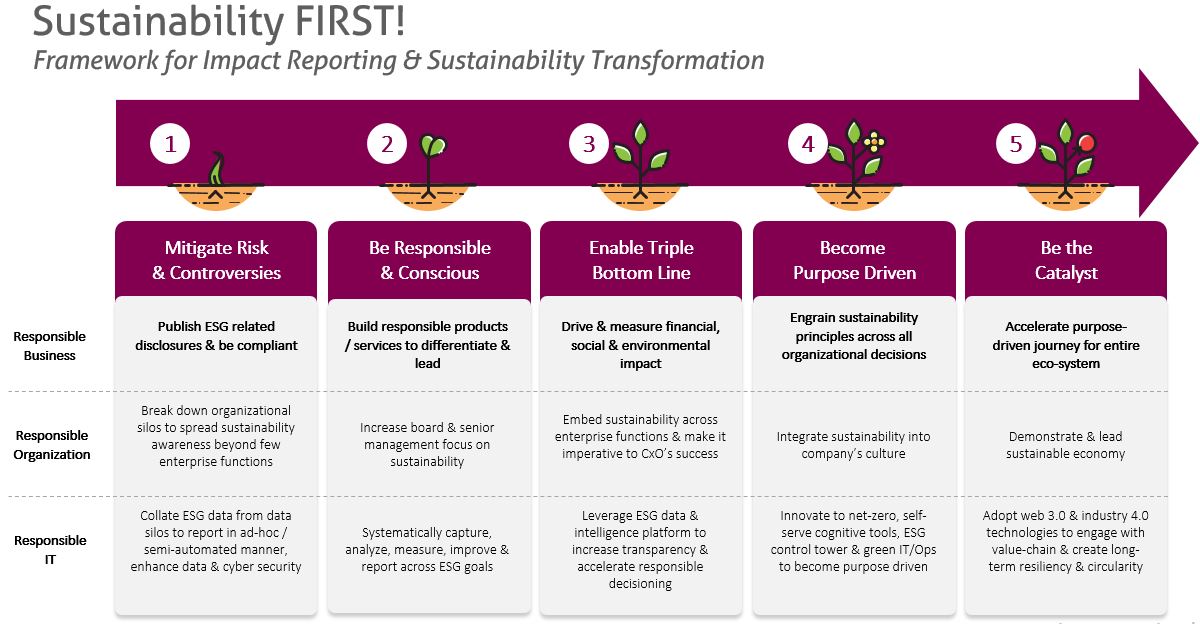 LTIMindtree boosts productivity for a construction firm thro...
LTIMindtree powered one of the largest Asian construction companies through a digital solution to provide real-time insights into machine utilization, parts servicing requiremen...

Investment firm gains a state-of-the-art ESG Analytics platf...
Read how this Scotland-based investment management firm partnered with Mindtree, resulting in a solid solution architecture, analytics platform and recommendations to support th...

Plastic Footprint & Recyclability Monitoring Dashboard For A...
LTIMindtree implemented a Plastic Recyclability Dashboard with Microsoft Power BI. To ensure reduction of plastic consumption by 50% by 2025, plastic usage was constantly monito...

UK-based asset management firm benefits from LTIMindtree's...
LTIMindtree partnered with a global asset management firm to build an ESG analytics platform to measure and model ESG data as part of their three-year ESG integration roadmap, r...

Implementing An ESG Analytics Platform | Next-Gen Insights A...