Sound ideas from LTIMindtree
Welcome to our Podcasts. The conversations on technologies, trends, ideas or a mix of these. This is our voice on ever changing landscape of exponential technologies. Keep listening!
In this final episode of the season, we talk about personalization at scale with omnichannel experience. We've all heard of personalization before but "personalization at scale" involves making it real time, contextual and providing the same level of personalization across multiple channels, both physical and digital. Want to know more? Tune in to listen now!.
In this episode, we take a deep dive into the world of low code / no code platforms and probe to find out if they're indeed the future. We explore how to choose a low code / no code platform while making sure you're not compromising on providing that enriching customer experience. Is it possible to balance both? Tune in to find out!
In this episode, we demystify low code and citizen developer platforms. Are low code platforms meant for developers only to fast-track development or are they aimed at citizen developers? If faster time to market is the need of the hour, low code platforms act as enabler. Want to know how? Tune in to listen now!
In this episode, we discuss about building unique digital experiences. A true differentiating factor for companies today, is their ability to provide that unique limitless customer experience. But doing it faster than your competition calls for business agility and ergo, the need for low code – no code platforms. Organizations today are talking about API first architectures, event streams, IoT gateways – integration is no more just a plumbing job! Tune in to know more!
In this episode, we discuss about experience personalization across B2B, B2C and B2E scenarios. We dig deeper to find out how experience is becoming central to everything an organization focuses on and how experience is not just bout customers anymore but also bout partners and employees. Tune in to know more!
LTI's Digital Engineering Podcast is aimed at educating our listeners on the latest technological advances in the digital space, helping them navigate swiftly through the ongoing digital revolution and adapt themselves for the future-ready world. In this first season, we bring to you an eclectic mix of industry experts – founders, CEOs and CTOs from multiple product companies to share their extensive experiences of delivering seamless digital transformation programs for their customers. Stay tuned for more!
As the cloud becomes more pervasive within the technology ecosystem, how does the first mover, AWS, in this space remain at the forefront of innovation? AWS has led the way in democratizing innovation – putting advanced computing and technology in the hands of everybody. Hear from Rob Cohen -Senior Partner Development Manager at AWS in conversation with Siva Surendira – Global Head, AWS Practice, LTI on how the world leader in the public cloud continues to stay innovative.
As businesses revamp their IT infrastructure in the New Normal, there is a need to create digital workplace to support mobility, flexibility, and scalability beyond physical workspaces. LTI's Digital Workplace Architect – Subhra Shankar Banerjee – explains how to strike a balance between the trifecta of dynamic business landscape, legacy IT infrastructure and an increasingly digital workforce.
The pace of adoption of Artificial Intelligence has been rapid. However, AI-led transformation won't happen overnight. Hence, enterprises need to leverage AI's potential to ensure successfully automated processes and scalable business outcomes. LTI's Jnanendra Prasad Sarkar, Chief Data Scientist & Lead Consultant, narrates how quickly the AI-led automation strategies can become a reality in the workplace.
With customers commonly engaging across several touchpoints, fragmented data has become a significant business issue standing in the way. Deepthi Bhat, Principal Solution Architect from LTI's Manufacturing Customer Success Team, explains why customer journey orchestration is the need of the hour!
With hybrid work environment gaining quick traction, we have designed LTI Canvas – a software engineering platform that aims to address critical need of enabling work from anywhere. LTI's Archana Joshi, Head – Transformation Practice, explains how Canvas drives impactful interventions and enables remote transitions successfully.
Working in an office has been prevalent since Roman times. 'Officium' was at the heart of every town. Since the 1700s, we have seen grand buildings built to house office workers and the evolution of different types of office design – Open plan, Bürolandschaft, Action office, Cube farm, Hotdesking, shared workspaces, and majestic creations like the Googleplex and the Apple Infinite Loop. Companies have connected their global office locations for seamless working across the world.
Healthcare Industry has faced continued pressure to perform distinctively in a constantly changing landscape. Moreover, the situation has become increasingly challenging due to the outbreak of COVID-19 today. LTI's Vijai SR, AVP – Leader for Insurance, Consulting and Transformation Practice, explains how healthcare transformation can still be achieved leveraging new-age technologies.
With a mindset of an Innovator, LTI's Mosaic team helps organizations to undertake quantum leaps in their business transformation journey and brings an insights-driven approach to decision-making. Hear them discuss the different dimensions of Mosaic and how it can contribute to your success story.
Knowledge-led automation through an adoption of Artificial Intelligence is enabling breakaway Enterprise Transformation today. Our Mosaic team talks about how their new-age product offerings in this space are delivering IT and Business Transformation in a truly data-driven way.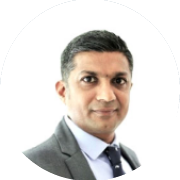 The recent pandemic has been a real eyeopener for businesses all around the world spanning all industries. It has compelled organizations to look at Intelligent Automation in a different light altogether to save the day. Swapnil Pitale, Global Practice Head – Intelligent Automation Practice at LTI, explains how embracing bots is the only best thing during this time of social distancing.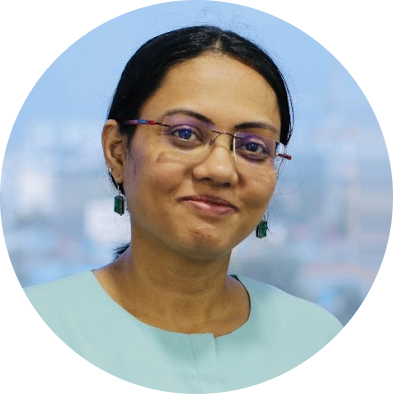 Known as a powerful practice that is transforming how the software is designed and engineered at some of the large-scale operations in the world, Chaos Engineering is likely to shake the status quo. LTI's Archana Joshi, Head – Transformation Practice, gets down to the roots of this concept.
A breakaway enterprise designs experiences that are human-centric, imagination-led and stimulate sensory impressions. Nayna Raut, Head of Design Practice at LTI, defines how organizations can design for the future.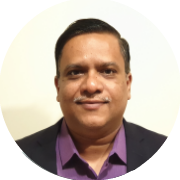 In today's fast-moving business environment, technical debt has become a reality for many enterprises. Although not inherently harmful, this debt can cause problems in the long-term. Sunil Agrawal, Chief Architect, Head of Enterprise Architecture Group at LTI, explains why and how to monitor technical debt in your modernization and transformation journey.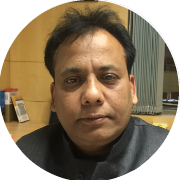 Industry 4.0 refers to a new phase in the Industrial Revolution that focuses heavily on interconnectivity, automation, machine learning, and real-time data. Anil Pandey, AVP & Head – IoT Solutions, LTI – talks about how Industry 4.0 is playing a pivotal role in transforming business and fostering innovation in the IoT and IIoT space.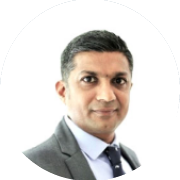 Since invention, Robotic Process Automation (RPA) has continued to evolve, and the outcomes are evident. Swapnil Pitale, Global Practice Head – Intelligent RPA & Cognitive at LTI shares his views on how to build a culture of Automation within your organization.
In an interesting conversation with Soumendra Mohanty – An acclaimed thought leader and subject matter expert the field of AI, Analytics, Data Science and Automation, we learn how far can technologies like AI and Analytics go, and why "human-in-the-loop" is so important.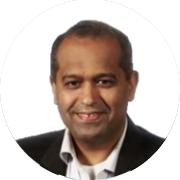 LTI CIO Kamal Shah explains how the organization has upgraded itself from its traditional cloud setup to adopt the latest, fast, agile and secure cloud offerings that set a breakaway enterprise apart.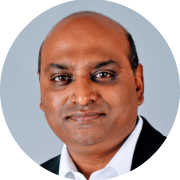 Is adopting responsible data practices and managing sensitivities around the privacy aspect – the only sustainable option for the enterprises? LTI's Brijesh Prabhakar – VP (Ways of Working – Platforms), explains why data security is a top concern today.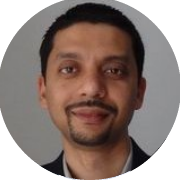 Another unique offering by LTI – Leni, the world's first virtual analyst! LTI's Satyakam (Satty) Mohanty tells us the story of Leni's origin, and the capabilities that make it a gamechanger!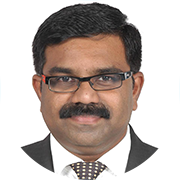 Reinforcement Learning has the ability to completely transform how industries operate. LTI's Subhash Bhaskaran takes you on an interesting tech-tour in the world of machine-learning.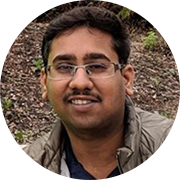 LTI's Karan Balkar- Team Lead, Mobility, helps you understand how Augmented Reality can be brought to the mainstream, and how can we unlock its true potential.
Artificial Intelligence is set to rule everything around us today. But is there a scope for businesses to exploit more opportunities with AI? LTI's Soumendra Mohanty, an acclaimed thought leader and SME in Analytics, IoT, AI, Cognitive and Automation space, talks about the possibilities.